Lucy is a bit of a mess. She is hung up on her ex, driving a hunk of junk, living in a flat the size of a postage stamp, and in a mediocre job. And she constantly lies to everyone, about everything. So, when Lucy receives an invitation from the personification of her life, of course she tries to weasel out of it. But, Lucy's Life must be dealt with, as she soon finds out.
This book was just a little too much for me. The concept, that one's life is personified and perpetually audited or manipulated by that person was just a little too cutesy for me. The writing style in the book (at nearly 500 pages) was a little too wordy for me. Lucy as a character was a little too wacky for me. The substories going on were a little too many for me. In short, this book, for me, was just too much of nothing.
I did not like Lucy as a character; it is hard for me to like anyone who lies so much. And though the story was set up for her to redeem herself, I never did find her redeemable. For me, the thing that saved the book was the character of Lucy's Life. While I disliked the concept of the personification of a life, the actual character is warm, and charming, and perhaps the most likable thing about the book. All I could think, as I read it, was that if this book were ever made into a movie, I think David Tennant (of Doctor Who fame) would be the perfect selection for Lucy's Life. He was who I pictured the entire time I read the book. And that is what made finishing the book bearable. And just a note, I would totally watch a movie version of this, particularly if David Tennant did play Lucy's Life. I can see this being a very cute movie.
Fans of very light chick lit will probably like this book much more than I did. I can see how it would be a light, funny read, but it just did not connect with me.
I received a review copy courtesy of TLC Book Tours in exchange for my honest review. See the rest of the tour here.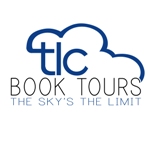 If you liked this review, please rate it (and others!) as helpful on my Amazon profile.
My Amazon Profile