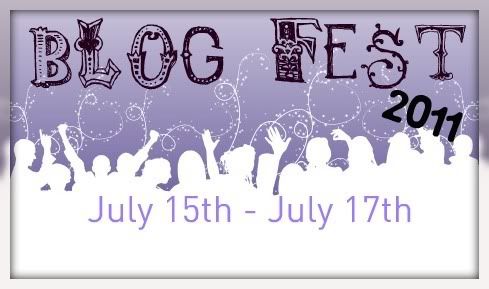 Hello faithful readers. So sorry for my absence lately, rest assured, I am still reading and reviewing books, and am still working toward my goal of 200 books in 2011. To help apologize for my absence, and to help celebrate BlogFest 2011, I am hosting a giveaway.
I struggled with what people might like as a prize, and suddenly I realized, I can give whomever wins the exact book they have been wanting, by simply giving away a giftcard.
So, I will be giving away a $15 gift card to Amazon. Who would not like to win that, right?
Here are the details:
In order to win, you

must

be a follower of my blog.
Since the giftcard can be emailed, this giveaway is open to anyone.
The giveaway is open from 12:01 am July 15th to 11:59 pm July 17th. A winner will be chosen on July 18th.
Entering is SUPER easy, just leave me a comment below with your name, your email, and telling me how you follow my blog (GFC, Networked Blogs, etc).
Follow me on Twitter and get and extra entry by leaving a second comment with your Twitter name.
"Like" me on Facebook and get an extra entry by leaving a third comment with your Facebook name.
Go to my Amazon reviewer profile and vote any of my reviews "helpful" and get an fourth entry by telling me which review you voted on.
So, you can get up to 4 entries. Simple right? RIGHT! So, best of luck!
The fun does not end there. Check out the following blogs, who are also participating in Blogfest 2011 by sponsoring some great giveaways: