Jennifer had her whole life ahead of her, and she was determined to take New York by storm. When she is the victim of a vicious attack, her life is altered forever. She finds a way to move forward, but never really deals with the full impact of the attack. As time goes on, she becomes a successful businesswoman, and slowly begins allowing herself to heal, and accept love into her life.
Wow. This book is incredible. I cannot believe how raw, honest, and brave this author is through this entire book. There are parts of this book that are really difficult to read, and uncomfortable, but I think this book is so important. I think this book is inspiring, and empowering to victims of all kinds of traumatic events.
I have seen several reviews that are critical of the book, simply because the author has gone on to live a successful life. It makes me sad to see that people want to see victims continue to be caught in a cycle of violence and victimization. I, instead, praise this woman for working hard, being successful, and seeking happiness. I think that the book does a great job of showing the lasting impact of violent crimes on the victims. It discusses her fear, how the trauma impacted her at even a sensory level, the effect of the trial, and the lasting impact of the crime, even years later.

Regardless of the author's high level of success and wealth, the fact of the matter is she suffered through a horrible ordeal. It took real courage to share her story. Fans of memoirs will appreciate this book. I, for one, could not put it down.
I received a review copy of this book courtesy of TLC Book Tours in exchange for my honest review. See the rest of the tour here.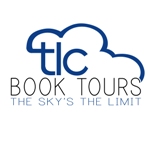 If you liked this review, please rate it (and others!) as helpful on my Amazon profile.
My Amazon Profile