When Emma was 16, a train car of coal was dumped onto her family's home. A local man helps dig her out, and clean her up. The two eventually marry, and have a son. Several generations of this family endure hardship and poverty, throughout the Great Depression, World War II, and years of great change for the country.
I was really torn about this book. On the one hand, the writing is really beautiful. The book contains dozens of the snapshot type scenes that are so lovingly described. The very words on the pages are touching, and delicate. The characters are all living in poverty and hardship, and their situations are described with such beauty that it is truly moving.
On the other hand, I felt very little connection to the characters or the story. Because we are talking about multiple generations over a span of more than 40 years, I felt like the story was disjointed. Several years pass between chapters, and I am the kind of reader that wants to have those gaps filled in. It felt like watching a serialized show and missing several episodes. I feel like I would have enjoyed the book a lot more if it had focused on less characters over a more specific period of time. As it was written, I just had a lot of difficulty connecting to anything more than the lyrical nature of the words themselves.
Fans of multigenerational stories will enjoy this book, as will fans of southern or Appalachian literature.
I received a review copy courtesy of TLC Book Tours in exchange for my honest review. See the rest of the tour here.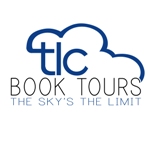 If you liked this review, please rate it (and others!) as helpful on my Amazon profile.
My Amazon Profile