The second incarnation of the Doctor, along with his companions Victoria and Jamie, have traveled to an asteroid, which functions as a prison for the Haddron Empire. While learning about the political environment and the reason the prison exists, the Doctor discovers a murderer is skulking around the prison, trying to gain access to the high profile prisoner.
This book was a whole new experience for me. I have, historically, never been a fan of science fiction, aliens, all that jazz. However, I recently fell in love with the modernized Doctor Who series, which has made me rethink the sci-fi genre. I decided to give this book a shot. It involves the "second" Doctor, from the original show. His appearance was during the 1960's, and, having not watched the original series, I was totally unfamiliar with this Doctor, his appearance, his personality, his quirks, and his companions. Yet, as soon as I jumped into this book, I realized, at his heart, the Doctor is the Doctor, regardless of his incarnation.
The book has a lot of political overtones, and very focused on strategy (with the recurring chess theme). The action is fast paced, the dialog well written, and very imaginative. While this story may seem different from the "original" feel of the series, with the modern continuation of the series, I felt like this story felt true to the heart of the show. I could easily imagine the 9th, 10th, or 11th Doctors playing out this story, so to me, that means it fits well within the mythology of the show. I think fans of the show should give this book a real chance.
I received a review copy courtesy of TLC Book Tours in exchange for my honest review. See the rest of the tour here.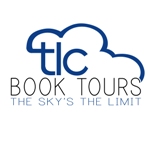 If you liked this review, please rate it (and others!) as helpful on my Amazon profile.
My Amazon Profile