Grace is shocked to learn that she has received an inheritance from a mysterious stranger. She travels from her home in London to Paris, where she meets with the lawyer in charge of the estate. Determined to learn why this strange woman willed her everything, Grace goes down a rabbit hole of sorts, leading her to an abandoned perfume shop, where she learns about the intimacy of scent, and discovers her true self.
I adored this book so much. This is the second book I have read that deals with perfumery and scent, and I have to say I am amazed at how sensual this topic can be. I was completely drawn in by the detailed descriptions of scents in the book. The writing is luxurious and intriguing, and I was unable to put the book down. Despite the fact that the book is well over 400 pages, I read it in less than a day, because the story is just that engaging. Although I have never been to Paris, I felt immediately transported there as Grace explored the city.
I really enjoyed Grace as a character. I felt like she developed well throughout the story, and found that several times, she surprised me, and I love when a character can do that. I also really enjoyed the dual timelines, winding together the story of Eva and Grace across the decades. I felt like the timelines were well written, unfolding at an equal pace, until they would inevitably cross.
Many of the scents in the book are described as having an initial essence, with contrasting or enhancing tones underneath. That is also a good description of the book. Initially, we are presented with the story, but underneath there is an eroticism and sensuality that has very little to do with sex, and much more to do with understanding the very basic nature of people and the world they live in.
This is a book that really stays with you. Fans of contemporary literature will enjoy the book.
I received a review copy courtesy of TLC Book Tours in exchange for my honest review. See the rest of the tour here.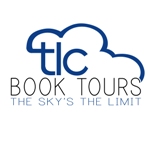 If you liked this review, please rate it (and others!) as helpful on my Amazon profile.
My Amazon Profile