For years now, Azzam has been spying on his boss for the CIA. Azzam works for a company that, on the surface, appears to just be an international conglomerate, but in reality, the company is redirecting funds to terrorist operations around the world. Azzam hates the fact that the company is responsible for the loss of innocent life, so he becomes an informant. When his boss begins to suspect there is a traitor in the company, Azzam flees London for America, inadvertently putting innocent lives at risk himself.
Typically, books involving espionage and terrorism are just not my thing, but this book really captured me from the start. I think these types of books hit a little close to home, and make readers think about all the hidden terrorist cells around the world; it is a little scary. But this book is well written. I particularly enjoyed the character of Azzam. I liked that the "good guy" is a Muslim born in Iraq. It makes the reader really think about how there are good people as well as bad people in all religions and ethnicities. I also like the complexity shown in the character of Shah (one of the "bad guys").
The only thing that was slightly niggling to me was the dialogue surrounding the police intervention; it seemed a little naive to me. At one point the cops even refer to the terrorists as "the bad guys". I cannot imagine a cop in a large city like Seattle would use that terminology. But that is a minor detail, overall I really enjoyed the book. The story was fast paced, and kept me engaged from the start. Fans of action, spy novels, and thrillers will enjoy this book.
I received a review copy courtesy of TLC Book Tours in exchange for my honest review. See the rest of the tour here.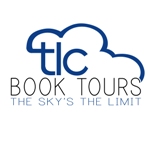 If you liked this review, please rate it (and others!) as helpful on my Amazon profile.
My Amazon Profile