Nora's life is in crisis. Her high profile politician husband has been cheating on her, and the scandal has rocked Nora's world. She flees the public life in Boston, to the small island where she grew up. Here she confronts the ghosts of her past, including the mysterious disappearance of her mother Maeve when Nora was just a child.
I absolutely loved this book, for a lot of different reasons. First of, the writing and storytelling are so vivid, there were times when I thought I actually was at the beach. Honestly, for anyone who has ever really connected with the ocean, this book will put you right back in that moment. The writing is delicious, really it is, with such intimate descriptions of the scenes. The author does an excellent job of setting the scene and creating the story world of Burke's Island. I wanted to be there, on the beach.
I also really liked the plot. A common complaint among other reviewers of the book is that the story lacked a satisfactory conclusion. However, I see this as a strength of the book. Divorce and loss of all kinds usually does lack a satisfactory conclusion, so for me, this made the book all the more believable. I feel like Nora's story is still developing, she is still growing, so how could we possibly expect to know where she ends up? She is still getting there. I also like the mythological quality to the story, drawing on a lot of celtic lore. The lack of certainty makes it feel all the more magical and mythological.
I feel like this book is a perfect summer read. I can imagine many a reader sitting on their own patch of beach following Nora's journey. And for those of us who cannot make it to the beach this summer, this book is the next best thing.
I received a review copy courtesy of TLC Book Tours in exchange for my honest review. See the rest of the tour here.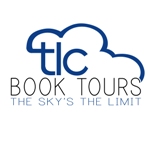 If you liked this review, please rate it (and others!) as helpful on my Amazon profile.
My Amazon Profile