As a teenager, Evelyn takes over her aunt's farm. One day, she pulls a mysterious person from the mud, thinking it a wounded soldier. The person begins healing at a rapid pace, and takes on Evelyn's own image, and is called Addie. A strong bond is created, and eventually Addie transforms into a man, now called Adam. Adam and Evelyn marry, and begin a lifelong love affair. When heartache and tragedy threaten their happiness, the family flees to Florida, in the hopes of finding peace once again.
What a unique, captivating novel this is. I cannot believe, with the sophistication of the writing, that this is a
debut novel
. Obviously, this is a tremendous love story, but to me it is so much more. In an age where we are debating the rights of same sex couples, and transgendered individuals, this book kind of hammers home the point that, regardless of gender or sexual orientation, everyone is entitled to a life filled with love and happiness.
I felt like the characters were incredibly developed. I immediately connected to Evelyn, and felt like she and Adam made a complete, perfect picture. While they connect passionately on a physical level, their love is about so much more than just sexuality. To me, this is a story about soul mates. It is impossible to not be totally enamored with Adam.
I thought the writing was simply delicious, and really pulled in all your senses. I absolutely could not put this book down, and although it is over 400 pages, I finished it in less than a day. Fans of fantasy, romance, and contemporary literature will all appreciate this groundbreaking story.
I received a review copy courtesy of TLC Book Tours, in exchange for my honest review. See the rest of the tour here.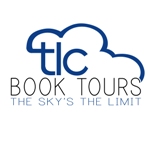 If you liked this review, please rate it (and others!) as helpful on my Amazon profile.
My Amazon Profile