During the summer of 1953, Sylvia Plath spent a month in New York City, as a guest editor at Mademoiselle. The month ended up being a pivotal point in Sylvia's life, and affected her mental state in ways she never imagined. She saw this as an opportunity to meet people, socialize, and drink in the sites of Manhattan. Instead, she ended up overworked, exhausted, and disenchanted with the city. In this book, we see an entirely different side of Sylvia.
I absolutely loved this book. My first experience of Sylvia Plath was in a college literature class, where we studied some of her poetry. Like many who experience her in a literary sense, I always thought Plath was so dark, and melancholy. And while there is no denying that, later in life, she was both of those things, this book gave me a chance to see a lighter side of Sylvia, buoyant with hope and vitality. She was barely an adult when she went to New York, but she was mature beyond her years.
I really loved that this book showed the readers Sylvia from other people's perspectives. Many of the other women who were guest editors that summer were interviewed for the book, not only about their own experience, but also about their views of Sylvia. I really enjoyed getting such a robust portrait of Sylvia. There was something slightly decadent about this book, like a guilty pleasure. I felt very wrapped up in the story, completed transported to mid-century Manhattan.
I think fans of Plath will really love this book, as it gives such a different view of her. But I also think that fans of biographies in general will appreciate this book.
I received a review copy courtesy of TLC Book Tours in exchange for my honest review. See the rest of the tour here
.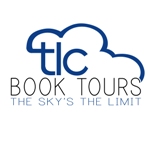 If you liked this review, please rate it (and others!) as helpful on my Amazon profile.
My Amazon Profile