Jane shows up in her home town, trying to piece together her mysterious past. The problem is, she lived about 150 years ago. Apparently reincarnated, Jane lived part of her second life posing as an autistic woman. She has snippets of memories from her past, and returns to her New England home to try to piece them together. She encounters old enemies in her forms, and her appearance puts many peoples' lives in upheaval.
I really really wanted to love this book; instead I just found it to be o.k. I am intrigued by stories involving reincarnation, so the concept of this book fascinated me. And I think in terms of a the reincarnation story line, not only involving Jane but also her love interests, the author does a great job. I liked watching the wounds of the past manifest themselves in the present day; it reinforces the idea that everything has consequences.
However, I found there to be a bit too much going on in the book, too many characters, too many subplots. It was all just a little too much. Because there was just so much going on, including a child who makes her own religious philosophy (what the?), I found it difficult to connect to the story as much as I would have liked. I wanted to focus on Jane, but there was all this other literary noise that distracted me; by the time we got to the end of Jane's story, I had kind of checked out.
I think the book was well written, and many people will love it. But for me, it just did not connect.
I received a review copy courtesy of Crazy Book Tours.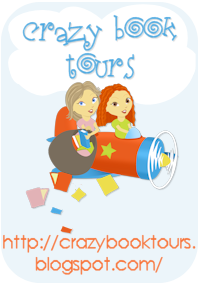 If you liked this review, please rate it (and others!) as helpful on my Amazon profile.
My Amazon Profile