The Dugans are a family that always seems to be down on luck. Working mother, disabled father, five young children, and a dog make up the family, moving frequently, but never moving forward. Eventually the family becomes fractured, and the children grow up, but no matter what, their own unique version of love will forever hold them together.
I quite enjoyed this collection of short stories following the Dugan family over the years. Because the stories all contained (basically) the same characters, we got the character development of a novel in short story chunks, where the story could focus on smaller, more specific themes. I really enjoyed the structure of the book, because it seemed to present the best of both literary forms. I especially liked watching the characters grow and change throughout the stories, even when those changes were not necessarily for the better.
The characters comprising the Dugan family are so relatable. We all know kids like the Dugans. Heck, at one point or another, many of us were kids like the Dugans. So, the characters in the book come across as real, relatable, and painfully honest. To me, that was very endearing. I really cared about these characters; I wanted them to succeed
Most of the stories deal with dark, heavy subject matter; divorce, alcoholism, emotional neglect, abuse. Yet throughout the book, I often saw a glimmer of hope, and an odd kind of humor. The book was a quick, easy read, mostly because it was so engaging. Fans of short story collections will appreciate the book, but I think it will also appeal to fans of novel length contemporary literature as well.
I received a review copy courtesy of TLC Book Tours in exchange for my honest review. See the rest of the tour here.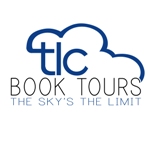 If you liked this review, please rate it (and others!) as helpful on my Amazon profile.
My Amazon Profile