When Samuel and his family moved onto the Kentucky farm, they did not quite know what to expect from the Appalachian people. Samuel never expected to meet, Fred, the best friend he would ever encounter, and he certainly never imagined that the boys would become embroiled in a local mystery. As an adult, Samuel returns to Kentucky to visit the old land, and to make peace with what happened all those years ago.
Sometimes, a book is so unexpectedly wonderful, you need extra time to process. Such is certainly the case with this book. A story filled with mystery, memories, and the reckless abandon of youth, this novel felt like I was listening to a tale spun by someone's grandfather. The main character of Samuel is rich and complex. We meet him as an adult, and then again as a child. Seeing him at both stages of his life, and hearing both stories unfold simultaneously, allows us to get a very clear sense of not only who he is, but also how those years on the Kentucky farm shaped his life.
There is an emphasis on religious faith in the book, with Samuel's family being a bit unusual due to being Jewish. The other boys are Christian, and at one point, Samuel attends a tent revival, but in all reality, the land is its own form of religion, and the boys adhere to it faithfully. The land is where they work, where they play, and where the biggest mysteries of their young lives unfold. The story is layered, and dense, not in a way that makes it difficult, but in a way that pulls you deeper and deeper in. This is storytelling at its best.
The only thing that cause me to struggled even the slightest with the writing is the fact that the characters often speak in the patois of Appalachian Kentucky. It was awkward to read words misspelled and misinterpreted, even though it was a realistic picture of that particular dialect. I found myself having to re-read dialogue more than a few times.
Fans of contemporary literature will like the book. But I would also recommend fans of memoirs to try it as well, since it has the feeling of a memoir despite the fact that it is fiction.
I received a review copy courtesy of TLC Book Tours in exchange for my honest review. See the rest of the tour here.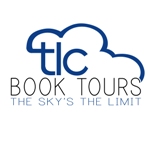 If you liked this review, please rate it (and others!) as helpful on my Amazon profile.
My Amazon Profile