The fifth incarnation of the Doctor, along with his companions Nyssa and Tegan, finds himself on a moon to the planet Akoshemon, which has a notoriously bad history. While helping what they first think is a crew of archeologists (but who are really pirates), it becomes clear to the Doctor that something evil is lurking, trying to break free. The situation escalates to a point beyond darkness.
I have been reading scary books since childhood. Upon reaching the age of 9 or so, my favorite genre became horror, both in movies and in literature. Rarely do I ever have nightmares from reading scary stories. But this book gave me nightmares. The darkness and evil in this book is so terrifying, and I believe symbolic of the evil that is possible in all people. I think the writing in the book is terrific. I was torn between wanting to put the book down because it frightened me, and staying up all night to read because it fascinated me.
I really liked the way the Doctor was written, I felt it stayed very true to the feeling of the series. However, this story does seem so much more violent that what is typical of Doctor Who, and it made me a little sad. Sure, there are times when there is a high body count, but the nature of the deaths in this book is particularly insidious, and it make me uncomfortable. The supporting cast of characters is a little weak as well, though in the end I was glad I did not get too attached to most of them. For me, the standouts are Stoker and Bunny Cheung, which are sort of like warring factions of the nature of man. There is strong emphasis on the them-us, dark-light motif in this story, but you will be surprised who all ends up on which sides of the equation.
All in all, a solid story that will appeal to most Doctor Who Fans.
I received a review copy courtesy of TLC Book Tours in exchange for my honest review. See the rest of the tour of the entire Doctor Who 50th Anniversary Series here.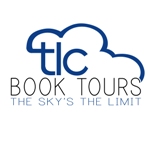 If you liked this review, please rate it (and others!) as helpful on my Amazon profile.
My Amazon Profile