Pandora loves cooking, to the point where she once had her own catering business. Lately, however, her husband has become health obsessed, and he turns up his nose at her cooking. When Pandora invites her brother, Edison, to visit, she is confronted with the fact that he has gained a tremendous amount of weight. Pandora is forced to evaluate her relationship to her husband, her brother, and most importantly her relationship to food, and determine if she is willing to make some truly difficult choices.
Reading the number of books that I do, it is really rare that a book completely knocks my socks off, to the point where, once I complete it, I must immediately discuss it with someone else in order to not be haunted. Yet that is exactly what this book did to me; and even after discussing it, and recommending it to some specific people, I find it still haunting me, hours after I have finished it.
As someone who had struggled with weight and food issues, this book hit so close to home for me, and I was really able to relate, separately and in very different ways, to the three characters of Pandora, Edison, and Pandora's husband Fletcher. In many ways, I think the characters form sort of a bell curve model for the way humans relate to food. Fletcher and Edison serve as the outliers in each direction, while Pandora struggles to maintain her position in the middle. And that is a very poignant metaphor for what happens emotionally in this highly triagulated relationship as well.
I found the writing in this book very brave. Many people do not want to talk about obesity in literature, yet here all positions are thoroughly and at times painfully covered. And I appreciated seeing the ugly truth behind the situation. It made all the characters more likable (even when doing or saying ugly things to each other), because it made them seem real.
This book was really appealing to me, as someone who has weight issues, and I think others who have struggled will really connect to the book as well. Because of the mix of male and female characters, I think it will appeal to readers of all genders, particularly fans of contemporary fiction. It will take a long time for me to shake off this book, and, truth be told, I am not sure I even want to. It was just that good.
I received a review copy courtesy of
TLC Book Tours
in exchange for my honest review. See the rest of the tour
here
.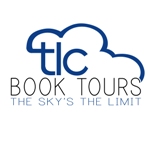 If you liked this review, please rate it (and others!) as helpful on my Amazon profile.
My Amazon Profile