At 17, Dellarobia found herself pregnant and married. Over the ten years since, she has settled for her life in a small Appalachian town in Tennessee. While her husband is a good man, her life with him is dull and ordinary. When an odd event takes place in the wooded land where Dellarobia and her in-laws reside, it changes the way she looks at life, and helps her to consider a world beyond the boundaries of her small town.
This book has so much potential here, but it just sort of missed the mark for me. Do not get me wrong, there are things I very much liked about the book. The writing, the very words the author uses, are vivid and gorgeous. I could see very specific mental images of the characters, and some of the scenes that played out, but the storyline, for me, was not entirely cohesive. This amazing natural phenomenon occurs, and suddenly people show up to evaluate it from a scientific perspective. And no one seems to question this or put up much of a struggle. Dellarobia is suddenly a student of science, spouting a mixture of fact, homespun wisdom, and cornfed fables. It feels...false. It felt false that the town would not question these outsiders more. It felt false that these scholars would take in a self proclaimed redneck as a researcher. I would not have been surprised had the book ended with it all being a dream, that is how false it felt (it doesn't by the way).
I really felt like Dellarobia was a well developed character. I felt like I was fully able to understand her, and her motivations; but I never really felt all that connected to her. And at times, things she would do and say felt slightly out of character for her. It forced me to keep her at arm's length. There is clear theme of attempting to rectify the gap between science and faith, and there is also strong emphasis on child loss. The feeling of the book is very green, and pro-conservation, so nature lovers and the ecologically conscious will like that aspect of the book. It is a decent example of contemporary literature, it just fell a little short for me personally.
I received a review copy courtesy of TLC Book Tours in exchange for my honest review. See the rest of the tour here.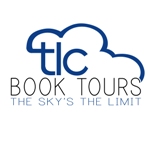 If you liked this review, please rate it (and others!) as helpful on my Amazon profile.
My Amazon Profile