We join the third incarnation of The Doctor, who is working in conjunction with Jo and the Bridadeer from UNIT. A small town is home to an aerodrome, which has been decommissioned by the Ministry of Defense, and is now being overtaken by an organization called Legion International. The activities of the group are top secret, but people in town start to disappear, and act very strangely. It quickly becomes apparent that something sinister is afoot, and the only one who may be able to stop it is The Doctor.
Being such a new fan to the Whoniverse, I have to admit that going into this book, I was completely unfamiliar with the Third Doctor. I am only familiar with incarnations 9 and beyond. So, I was worried that I might not be able to enjoy this book completely. Turns out that fear was completely unfounded, because this book is brilliant. The writing really conveyed what is at the heart of the series, and I actually saw the story unfold in my mind as if it were an actual episode. It is writing like this that reminds me that it is immaterial which actor is playing The Doctor. Because no matter what, it is still The Doctor.
I liked that the story was set on Earth, in a small town setting that was really relatable. The setting enabled me to jump right in to the story, and start caring about some of the secondary characters from the get go. The people in town were like people in my own town, so engagement in the story was, for me, immediate. I also likes the turn of events regarding who Legion International really was, and who was pulling all the strings. All in all the writing was just so completely solid, I have absolutely nothing but praise for the book.
Die hard fans of Doctor Who will most likely enjoy the book. But even newer fans, like me, or people not really familiar with the series but still appreciative of science fiction/fantasy will be able to read the book and relate to it.
I received a review copy courtesy of TLC Book Tours in exchange for my honest review. See the rest of the tour of the entire Doctor Who 50th Anniversary Series here.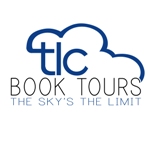 If you liked this review, please rate it (and others!) as helpful on my Amazon profile.
My Amazon Profile