Is it really possible that the sins of a father are visited upon his sons? Can ghosts really exist? Kate and Joseph are off to begin their new life as newlyweds, on Joseph's family farm. Upon arrival, Kate realizes that the life she was promised is not quite the reality she faces. Family secrets, jealousy, violence, this is what awaits Kate. Will she be able to rise above it?
I found this multi-generational tale quite intriguing. I quite like the idea of land having memory and spirit, affecting all the generations to come until the wrong has been righted. I felt like both the back story and the main plot were very well conceived and executed. There was the perfect blend of mystery, thrills, and honest to goodness ghost story to keep me glued to the book.
I really connected with Kate as a character. She hopes for a better life for herself, and winds up fighting for any life at all. Some readers may see Kate as weak, choosing to stay in an unhealthy environment. However, I think this is common, particularly for women living in a strange place with absolutely no support system. I, personally, found Kate to be a strong character, fighting for what is right.
All in all, I thought this was a captivating, well written book. It will appeal to fans of thrillers and mysteries.
I received a review copy courtesy of TLC Book Tours in exchange for my honest review. See the rest of the tour here.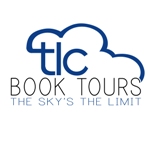 If you liked this review, please rate it (and others!) as helpful on my Amazon profile.
My Amazon Profile