It is the height of the Reformation. Monasteries and priories are being closed, churches being stripped, and heretics being condemned. Former novice Joanna Stafford and the other sisters from the Dartford priory are trying to make sense of their new lives. The struggle for power between church and state has put many Catholics in danger. Prophecy has stated that this grim situation can be rectified, and it may turn out that Joanna is the only one who can rectify it.
Life during the reign of Henry the VIII seems to have been unsettling, at best. Particularly for a Catholic. As a sometimes fan of historical fiction, and somewhat of an Anglophile, I really expected this book to knock my socks off, as the previous book by this author did. And while I found this book to be good, and enjoyed reading it, it fell a bit short of my expectations. While there was not a ton of character development of main characters, much of that was done in the previous book, so that did not bother me too much. I still felt like I had a good handle on who the characters were and their motivations. For me, the plot seemed a bit muddled and meandering. For some reason, I just was not as hooked as I was by the prior book.
The historical nature of the book is really interesting, and I think the book was really well researched. I liked the perspective of life during the Reformation from a Catholic perspective. I imagine it felt very much as if the world was ending. We often talk about how terrible the world is now, violent and angry, but really I think the world was just as violent and angry in the 16th century, as this book illustrates.
All in all, the book was a good read. Solid writing, interesting plot, fresh perspective. I just expected a tiny bit more is all.
I received a review copy courtesy of TLC Book Tours in exchange for my honest review. See the rest of the tour here.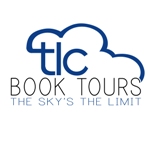 If you liked this review, please rate it (and others!) as helpful on my Amazon profile.
My Amazon Profile