Hitler's mightiest ship, the Tirpitz, is a force to be reckoned with. It was thought to be unsinkable, and was widely feared due to its size and the fact that no one seemed to be able to take the beast out. For months the Allied forces sought to find and destroy this ship.
This book is not what I would call a bit of light reading. This is a serious historical odyssey. I am highly fascinated by World War II, so I thought I was well prepared for this book. I was not prepared. This book is an intensive study in serious mid-century naval history. The book was really fascinating, but more than once I found myself in over my head. And I was never so happy to be in over my head. The amount of research that went into this book was truly mind blowing.
While the book will obviously appeal to serious scholars of naval history or of World War II in general, it still was a great read for even a casual history fan like myself. Because it pushed me. It forced me to think of things I never would have considered (tactically), and taught be about an entirely new aspect of World War II. The book is so well written, it captures you from the very beginning.
I received a review copy courtesy of TLC Book Tours in exchange for my honest review. See the rest of the tour here.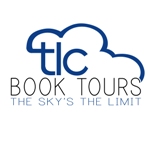 If you liked this review, please rate it (and others!) as helpful on my Amazon profile.
My Amazon Profile