At the age of 15, Courtney begins to have an awakening. She leaves her sheltered boarding school environment, and heads to Hollywood to live with her mother. Quickly, she finds herself immersed in a world full of sex, and alcohol. Eventually she and her mother move to New York, where Courtney pairs up with a boarding school chum and proceeds to live a life of debauchery.
I really, really had a difficult time with this book. I realize, given that it was written in the 1950s, it was considered groundbreaking, and cutting edge, but to me it just seemed like a spoiled little girl's life. Courtney is not at all a likable character, in my opinion. She seems to think there is something sophisticated about swilling booze and seducing adult men, despite the fact that she is a child. Today, all the men in this book would be considered sex offenders for having sex with a teenage girl. Yet this book seems to try to glamorize that type of relationship, painting it as dreamy and romantic. The amount of decadence in this book makes The Great Gatsby look like a boy scout manual.

The thing that really saved this book for me was the language. It was written in a really gorgeous manner; despite the fact that I disliked the storyline, I loved the words that the author wrote. I have no doubt that these were real issues that girls faced in those days, and face still, so it certainly is a relevant book. Something about it just sort of rubbed me the wrong way, and I guess maybe that was the point of the book.
I received a review copy courtesy of TLC Book Tours in exchange for my honest review. See the rest of the tour here.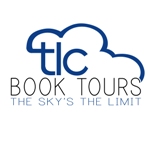 If you liked this review, please rate it (and others!) as helpful on my Amazon profile.
My Amazon Profile