Sometimes, the world is an amazingly small place. And sometimes, lives are more interconnected than we could ever imagine. This novel follows a cast of characters that include an American couple that married during WWII, an elderly German soldier who was disfigured, a blind museum curator, a successful movie director, and worker at a retirement home. These lives have histories that span the continents, yet somehow, small acts will bind them all together forever.
This book was simply beautiful. Once I picked it up, I could not stop reading it, and finished in just a few hours. I really thought it brilliant on so many levels. The writing itself is so moving, the words tender and honest, poetic without being overly florid. And the way the stories are woven together, past to present and back again, was like watching an intricate dance. All the movements were lovely, but the overall essence of the piece is stunning and breathtaking.
I am a huge fan of literature set during the 1930s and 1940s, so the fact that much of this book takes root during that era was a real draw for me. Yet as the story transports us back and forth between past and present, the thing that stuck with me the most is that human nature has changed so little over the course of time. All people have choices to make in life, choices that impact countless others in ways unimaginable. This book help cement in my mind the importance of those small, seemingly everyday moments. The acts of kindness, or forgiveness, or bravery, which will change the course of history in countless ways. I also liked the concept of interconnectedness, regardless of race, religion, ethnicity, or socioeconomic status. There is just so much to love about this book, I wish I could better put it into words. The best suggestion I can make is to simply read it for yourself.
I received a review copy courtesy of TLC Book Tours in exchange for my honest review. See the rest of the tour here
.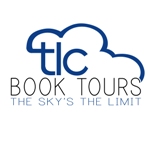 If you liked this review, please rate it (and others!) as helpful on my Amazon profile.
My Amazon Profile