Cali receives word that her uncle in Greece has died, and left a large portion of his estate contents to her. She decides to travel to Greece to sort through his belongings. Along the way, she confronts ghosts from her family's past, and learns a long buried secret that has impacted her life without her knowledge.
I really struggled with this book. Like so many books these days, the story has duel timelines, one set in present day, and one set in the 40s. In present day, Cali is dealing with a fear of commitment, brought about by her memories of her parents' acrimonious marriage. She runs off to Greece, under the guise of dealing with her uncle's estate. The storyline then focuses on this huge family secret that her uncle apparently wanted her to uncover, thus the reason he leaves his estate contents to her. I found the story to really plod along, both the past storyline and the present storyline. I felt like the two stories never really met up. And by the time we learned what this big family secret was, I found I no longer cared. There was so much drama and buildup, the reveal ended up being lackluster.
The characters were also somewhat blah. The only character I found to have real depth was Clio, Cali's mother. However, she was such a nasty character, I really did not like reading about her. None of the characters really engaged me in the story. Perhaps if I were Greek, I would have felt more connected to this story. There was a great emphasis on Greek culture, without any real explanation of it, so once again, I found myself unable to connect.
All in all, I was just pretty disappointed with the book. It never clicked with me, and I really did not feel like I gained anything by reading it.
I received a review copy of the book courtesy of TLC Book Tours in exchange for my honest review. See the rest of the tour here.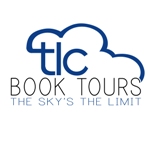 If you liked this review, please rate it (and others!) as helpful on my Amazon profile.
My Amazon Profile