Molly is a 17 year old girl who has been bounced around the social services system for years. Her current foster placement is safe, but she still does not fit in. When she is forced to do community service hours, she meets Vivian, a 91 year old woman who was an orphan herself. Over the course of time, Molly learns that despite their age difference, she and Vivian have much in common. And Vivian finally shares her story with someone, after all these years.
If I had to choose a phrase to describe this book, I would choose "heartbreakingly beautiful". The story is so touching, with its ups and downs. I felt really emotionally connected to this book, despite the fact that it took me a bit of time to get into it. I loved the historical nature of the story, surrounding the orphan trains in the early part of the 20th century, and following Vivian's life through various parts of history. I also like the intertwining nature of both Molly and Vivian's stories. I found the dual timelines deftly executed, and the result is a story that is seamless, even though it covers so many decades.
I felt very attached to both Molly and Vivian as characters. I wanted to defend them, to comfort them, and to help them have a better life. I know that sounds silly, since they are merely characters in a book. However, the fact remains that these characters are modeled after true stories; people really do go through these kinds of things. As characters, both women were richly developed. I loved seeing such strong female characters, able to persevere through hardships and not allow themselves to become victims.
While the story deals with a few rough topics (abuse, drugs/alcohol, death), I think this would actually be a great book for mature young adults who are interested in history. I also feel like many adult fans of historical fiction and contemporary fiction will enjoy the book. It certainly had a tremendous impact on me.
I received a review copy courtesy of TLC Book Tours in exchange for my honest review. See the rest of the tour here.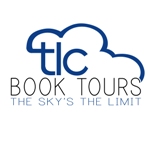 If you liked this review, please rate it (and others!) as helpful on my Amazon profile.
My Amazon Profile