The world is full of people with stories to tell. Stories of tragedy, of aching loss, of momentary whimsy, of childhood antics, and of bliss filled seconds of peace. In this collection of short stories, we get a peek into the different kinds of everyday stories people have to tell. Some are sad, some are sweet, but most importantly, they all just are.
I am a big fan of classic short stories, but I tend to struggle a little with more contemporary short story collections. Not because they are not well written, just because the contemporary short story has a different sort of pacing. And I did find that to be true of this collection. The writing itself, the very words that make up the stories, are nothing short of glorious. And the ideas at the heart of the stories are all brilliant. The one thing I personally struggled with was a connection to the characters. To me, it was sort of that feeling of being under water, and looking up at the world around you. You see the real world, but a wavering, distorted view. That is how I felt about a lot of the characters. I found myself wanting a much clearer view of them. However, that is not how life really works, is it?
One of the stories stood out to me a lot, regarding an adult set of twins. To me, this is the best of all eight stories in the book. I thought there was a tremendous amount of symbolism in the story, and find myself wanting to dissect the psychology behind it all.
All in all, this is an interesting collection of stories. Thought the book is slim, I would encourage you to not rush through the stories. Take your time, soak in each one.
I received a review copy courtesy of TLC Book Tours in exchange for my honest review. See the rest of the tour here.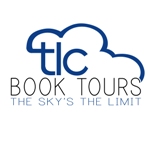 If you liked this review, please rate it (and others!) as helpful on my Amazon profile.
My Amazon Profile