Kate is at work when she receives a call from her daughter's school. Apparently, her daughter, Amelia, has gotten suspended. But before Kate can get to the school, something shocking happens; Amelia is found dead, apparently having leapt off the school roof. After some initial time has passed, Kate receives an anonymous text message suggesting Amelia did not actually jump. Kate begins digging into her daughter's life through her text messages, emails, and social media accounts, and discovers a web of lies and deceit.
This book was like Pretty Little Liars on steroids. So much malice and deceit is uncovered along the way. I thought the mystery/thriller aspect of the story was very good. I was completely hooked, and read the book in less than 24 hours. I could not help but be enthralled by the sordid lives of these teenage girls. Much like an accident scene, it was hard to look away despite the fact that what I was seeing was horrible.
I really loved Amelia as a character. It is interesting the way we learn who she is, a combination of her past tense narrative, emails, text messages, and information presented by other characters. I felt like we got a well rounded look at her, and a completely honest image. She seems like such a typical teen girl, struggling with such normal problems. Yet the world in which she resides is cut-throat, and the problems do not end with her fellow teens.
I thought there was a lot going on in the book, but all the details really added to the story, and were wrapped up well in the end. The thing that struck me most of all was how easy it would be for a story like this to happen in real life. We hear stories all the time about teen bullying, and cyber bullying. So while the story is fiction, it is quite realistic.
I received a review copy courtesy of TLC Book Tours in exchange for my honest review. See the rest of the tour here.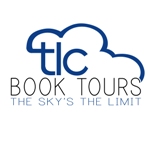 If you liked this review, please rate it (and others!) as helpful on my Amazon profile.
My Amazon Profile