In the 1960s, a beautiful American actress named Dee Moray shows up in a remote Italian town. She stays at a hotel owned by Pasquale, and informs him she is meeting a male friend. The actress is dying, and when the male friend never shows up, Pasquale takes matters into his own hands. He seeks the man out, and the result will change the lives of many for years to come.
This book was slow to pull me in. I knew it had gotten rave reviews, and for the first 50 pages or so, I could not understand why. There are about 4 or 5 stories going on at once here, some of which I found very irrelevant to the overall story. It switches time and point of view a lot, and for the life of me, I could not see where the story was going. Eventually, however, it clicked for me. And I did really enjoy most of the book. The main storyline, of what happened in Italy all those years ago, is what made me stick with this book. The modern storylines, well, I did not care about them at all, and I feel the added very little to the book (particularly the subplot of the young guy pitching his idea of a movie).
The only characters I really cared about were Dee and Pasquale. However, I did love the fact that Richard Burton and Liz Taylor were characters in the story, it made for an interesting twist. The modern characters (the producer, his assistant, the man pitching the movie) were of no interest to me, and I found myself mentally checking out on their portion of the story.
Still, it all sort of works, even the parts I found lackluster. I did, in the end, enjoy the book, though not nearly as much as those rave reviewers. A good book, but not on my list of best reads for the year.
I received a review copy courtesy of TLC Book Tours in exchange for my honest review. See the rest of the tour here.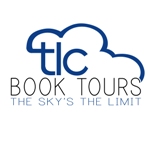 If you liked this review, please rate it (and others!) as helpful on my Amazon profile.
My Amazon Profile