During the summer of her 13th year, Reggie's town is stalked by a serial killer dubbed Neptune. He kidnaps women, cuts off their right hand and delivers it to the police, then 5 days later, he kills them and leaves their body in public. As if this were not terrifying enough, it turns out his final victim is Reggie's mother, Vera. The only difference is Vera's body is never found. Twenty-five years later, Vera turns up alive, and Reggie is forced to deal with the life she fled so many years ago. When Reggie's childhood friend turns up missing, her hand sent to the police, it seems Neptune has returned also. Will Reggie be able to save her friend, her mother, and herself from their own private versions of hell?
Holy crap. This book. When I first picked up this book to read it, I looked at its 400+ pages and thought, this is going to take a while. WRONG. I plowed through this book like nobody's business. McMahon has a way of writing the flows so well, and the action moves so swiftly, that before you know it, you are halfway done. Once I got started, I found this book impossible to put down. At its very core, this story is a mystery. Who is Neptune, and why did he let Vera live? And we do learn who Neptune is, but not before we first discover the truth about pretty much everything in Reggie's life. We begin the story with one reality, and end it with a completely different one.
The plot of the book is incredibly complex, but never confusing. I attribute this to the very vivid characters developed throughout the story. Vera and Reggie are two of the most interesting characters I have encountered in a long time. Many of the characters in the book are multifaceted, and you only learn their stories by continuing to read. This also drives the reader forward. I was so riveted by this story, I finished it in less than 24 hours. I went to bed late, and woke up early, mostly because I had such a burning desire to find out the fate of Reggie and Vera.
McMahon has an uncanny ability to create a new type of mythology in modern literature. She creates dark and twisted fairy tale stories, where the monsters are all too real. While her stories are dramatic, they are never over the top, and they seem to always leave you wondering about the existence of a certain kind of magic in the world. Perhaps not magic in the traditional sense, and maybe not the pretty and wholesome magic you may think, but magic nonetheless. I look forward to exploring more books by McMahon, she is certainly an author worthy of your must read list. The book will appeal to fans of mystery and drama, and while there are some dark aspects to the story, think it would appeal to and be appropriate for older teen readers, as well as adults.
I received a review copy courtesy of TLC Book Tours in exchange for my honest review. See the rest of the tour here.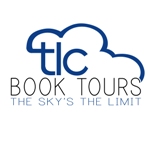 If you liked this review, please rate it (and others!) as helpful on my Amazon profile.
My Amazon Profile