Bakerton, Pennsylvania is the quintessential Appalachian coal mining town. Throughout the decades of the 20th century, the town, and her people, have undergone tremendous changes. This collection of short stories tells the stories of the townspeople throughout the years; many of the stories and the people are interconnected, in the way that people in small towns tend to be.
Everything about this book made me absolutely love it. First off, I adore reading stories about realistic and relatable characters, and the characters in this book feel like my very own neighbors. I particularly love that people and families show up in multiple stories, giving the reader a more robust picture of the characters and their family dynamics. There was not a single story in this book that was not fantastic, a rare trait with short story compendiums.
Secondly, I have a soft spot in my heart for the Western PA setting of these stories, due to living in Western PA myself. The small town I live in once had its booming heyday, also thanks to coal, and it has changed so much through the years, I can really relate to the setting of Bakerton; it feels like the world right outside my door. However, I suspect I could love anywhere and still relate to Bakerton, since the author paints such a vivid portrait.
The plots of the stories themselves are so human, so real, so heartbreaking in many cases. Yet even the melancholy stories are tinted with hope, something I adored about this book. Fans of short stories will appreciate the book, as well as fans of historical fiction.
I received a review copy courtesy of TLC Book Tours in exchange for my honest review. See the rest of the tour here. There will also be a podcast discussion on February 4th, 2013, which will then be archived, and you can listen here.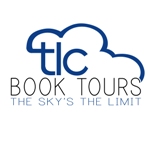 If you liked this review, please rate it (and others!) as helpful on my Amazon profile.
My Amazon Profile