Heather really wants the school year to go well for the college where she works. She has about all the stress she can handle dealing with her upcoming wedding. So, when a college student turns up dead before classes even start, her dreams of a peaceful year are shattered. And as if this were not enough trouble, she is stuck dealing with a VIP student, misbehaving RAs, and her long lost mother sweeping back into town. Just what every bride needs.
This is a book in a series, and sadly, I have not read any other books in the series. In some ways, that matters, and in some ways, it does not. I found Heather to be sufficiently developed as a character, as are the other supporting characters in the book; I did not feel like I missed out on any of that because I did not read the previous books in the series. I think the characters and the story sufficiently stand alone.
What I do think I missed out on is a deeper connection to Heather, particularly in regard to her self image. A large portion of the series seems to be related to Heather's weight, hence the title, but it is barely mentioned in this particular book, so for me reading this as a stand alone book, the title makes very little sense.
The book is a fun story, and surprisingly lighthearted considering it deals with murder. There is romance thrown in, and allusions to sex without actual sex scenes, so all in all it is pretty tame. It really was a pretty good chicklit flavored mystery.
I received a review copy courtesy of TLC Book Tours in exchange for my honest review. See the rest of the tour here.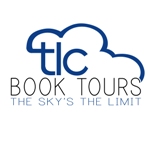 If you liked this review, please rate it (and others!) as helpful on my Amazon profile.
My Amazon Profile