When a sickly killer whale is found in an ill equipped park in Bogota, a zoo in Washington state steps in to save his life. Named Viernes, or Friday, the whale brings major publicity to his new home, as well as major controversy. Although Friday begins to heal, improve, and eventually thrive at the zoo, some activists feel that he should not remain in captivity.
In many ways, this is a very sweet story. I am an animal lover, and am a sucker for animal tales. I loved reading about the characters interacting not only with Friday, but also with other animals in their lives. The bond between man and beast is quite special, and in my opinion beautiful. The characters, for the most part, are warm and likable, even the ones who are a bit "off".
But do not let this book fool you. The critter aspect is sweet, but it also does a great job highlighting the big business of zoos and animal parks, as well as the dirty business that can occur behind the scenes in animal activism. This is not a fluff piece by any means; on the contrary I think this book very accurately portrays the difficult position zoo keepers and animal handlers are in. All in all, this is a great read, not too heavy, but solid.
I received a review copy courtesy of TLC Book Tours in exchange for my honest review. See the rest of the tour here.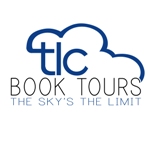 If you liked this review, please rate it (and others!) as helpful on my Amazon profile.
My Amazon Profile