Mental illness, despite all the advancements in modern care, is still a mystery, particularly to those who are not afflicted, or do not know anyone else who is. Kristina paints an honest, raw portrait of life as a schizophrenic. Kristina suffers the additional issue of substance addiction, and details her struggle to overcome her issues.
Be forewarned, this book is disjointed. This is, in no way, a flaw as far as I am concerned. Life with schizophrenia and addiction is, itself, disjointed. Timelines blur in the mind, details get confused, things that should have great impact seem dulled, while minor things become major things. So, for a memoir to be written in a way that paints an honest picture of the disease so appear disjointed actually makes a lot of sense. It can make for tricky reading, sure, but as I read it, all I could think was 'imagine the struggle of living this, as opposed to just reading it'.
I think Kristina has a beautiful writing style that makes the memoir flow nicely. She has the heart of a poet, and at times the book moves from disordered chaos to beautiful poetry. I personally liked that, again, I think it made the book feel genuine. I think anyone who works in the mental health field, or knows someone dealing with these types of issues, would not only benefit from the book, they would enjoy it. Books of this nature are never easy to read, but the impact far outweighs the discomfort.
I received a review copy courtesy of TLC Book Tours in exchange for my honest review. See the rest of the tour here.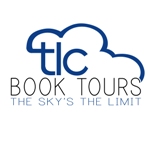 If you liked this review, please rate it (and others!) as helpful on my Amazon profile.
My Amazon Profile