Avery hopes that by moving from Texas to West Virginia for college, she will be escaping her troubled past. She quickly makes a few close friends, including her handsome neighbor Cam, who persistently asks her out. Avery is not ready to deal with her past, and as a result, she cannot form a relationship with Cam. As time goes by, Avery is forced to face up to the truth of what she has been through, and what direction she wants her life to take.
I am not a big fan of romance novels, so I went into this with low expectations. I thought, there is no way a romance novel focusing on college kids is ever going to entertain me. Boy, was I dead wrong. I absolutely loved this book. I started reading it at 8:30 last night, and could not put it down; I stayed up until 1:30 so I could finish it. It totally sucked me in. I think what hooked me was the great character development. I really felt for Avery a lot, even before I knew her full story. And Cam, well, he is the kind of character that gives single women hope. He is wonderful, but not perfect, so he helps reinforce realistic expectations. And their story is also not, perfect, there are bumps along the way.
In my opinion, the story just felt real. It sounded like real college kids talking, they acted like real college kids, the problems were realistic. It just seemed very believable and relatable.
I also liked the way the sexuality was handled in the book. It was sexy, but not trashy, and unlike most romance novels, there actually was some romance to the whole thing.
All in all a great book that fans of romance will be sure to love.
I received a review copy courtesy of TLC Book Tours in exchange for my honest review. See the rest of the tour here.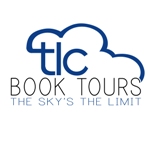 If you liked this review, please rate it (and others!) as helpful on my Amazon profile.
My Amazon Profile