Lucia was born in Naples, to a serving girl named Teresa. As Lucian grew, she came to realize that her mother had terrible fits of anger. During one of these fits, Teresa does something that causes the pair of them to need to hide. Lucia suggests they travel to America. Once in their new country, Teresa transforms herself into a vaudeville singer, while Lucia studies in an American high school. But Teresa's episodes continue to get worse, and eventually Lucia's life is changed once again by her mother.
Set against the backdrop of early 20th century Cleveland, this book examines the reality of immigrant life, as well as the early stirrings of labor rights and suffragism. As the story begins to unfold, we learn of the history of Lucia and Teresa in Naples. The scene is set so brilliantly, I swear I could see the ocean out of the corner of my eye as I read. When the setting changes to industrial Cleveland, once again the writing is so vivid, I felt as if I was there. Very rarely have I encountered a book that so thoroughly captured two such different storyworlds, showing beauty in the most unusual ways. That alone was enough to make me adore this book.
However, the glorious writing does not end with setting the scene; we are also delivered very rich, complex characters in each setting. While our two main characters, Lucia and Teresa, written in such a heartbreaking and lovely way, are the major focus of the story, there are several groups of supporting characters that sparkle as well. The author did a wonderful job of capturing the struggle of different immigrant groups, as well as the tenuous labor situation of the time. Also, the topics of mental illness and institutionalization are deftly covered within the story. I felt like the book played out in my mind as a movie would, it was that vivid.
I think fans of historical fiction will thoroughly enjoy this truly wonderful novel.
I received a review copy courtesy of TLC Book Tours in exchange for my honest review. See the rest of the tour here.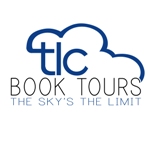 If you liked this review, please rate it (and others!) as helpful on my Amazon profile.
My Amazon Profile