Annabel lives a quiet life, but not one she would particularly call lonely. Lonely would be more like her neighbor, whose decaying body Annabel discovers. This prompts Annabel to lead an investigation into similar cases of deceased people who have gone undiscovered for some time, a phenomena which had taken a disturbing uptick in her part of town. When she suffers a tremendous personal loss, her life feels empty, and she becomes a perfect target for monster prowling on these lonely people.
Whew, this book is dark. I mean, really dark. But I really loved it. I found it unique in so many ways. First off, we learn relatively quickly who the bad guy is. Sure, it does take a little while to get there, but is is not exactly a mystery. Yet, somehow, that added to the thrill for me, knowing who this person was, watching their every evil move, and waiting to see if they would get caught.
I also thought the character development was unique. Sure, the main characters are richly developed, and fleshed out completely, making them real to the reader. But I loved that many of the victims are well developed in quite short amounts of time. This made me empathize with and care about them more than I would have expected.
Having read the two previous books by this author, I knew, at least I thought I did, what to expect, in terms of tone and imagery within the writing. Yet this was much darker that those previous two books. I was sucked in from the very first pages. This is a thriller unlike any I have ever read before. I was disgusted and enthralled all at the same time. Brilliantly done.
I received a review copy courtesy of TLC Book Tours in exchange for my honest review. See the rest of the tour here.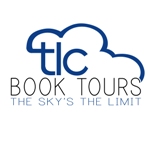 If you liked this review, please rate it (and others!) as helpful on my Amazon profile.
My Amazon Profile