Georgia, her husband Graham, and their son Frankie have moved to Miami, Georgia's home town. The family dynamic is strained; both parents have sleeping disorders, and the little boy has selective mutism. The family is struggling with their version of normal. While Graham is away at his job, Georgia and Frankie befriend a man named Charlie, and sudden changes occur in the family dynamic. Suddenly Georgia can see exactly what she does, and does not, want out of her life.
The first half of this book had me really intrigued. The characters of Georgia and Graham were complex, with their disordered lives. I liked hearing the back story of how the two met, their histories prior to meeting each other, and the chaos they have survived together. But halfway through the book, I found my attention waning. I am not really sure why. Perhaps there were too many minor characters (parents, step parents, friends of parents, hermetic husbands of friends of dead parents), or too many sources of drama (sleep disorders, mutism, tragic accidents, sickness, natural disasters), but I simply found myself not caring about anyone or anything in this story.
The book is well written, and I loved the descriptions of the Miami environment. It made for a good summertime read, simply based on setting alone. And I liked the descriptions of Charlie's drawings, they really came to life. The writing is attentive to detail, which I really liked. I think the thing that was missing, for me, was a certain dynamic between characters. A strong bond with the characters, and among the characters, would have taken this book from good to great.
I received a review copy courtesy of TLC Book Tours in exchange for my honest review. See the rest of the tour here.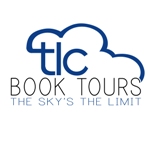 If you liked this review, please rate it (and others!) as helpful on my Amazon profile.
My Amazon Profile