The Doctor shows up on a Scottish shore hundreds of years in the past. Typically, the villagers' only real fear is attacking Viking ships, but now, they are under a much different kind of attack. A strange creature feeding from fire is attacking ships in the water, and people on the land. When a small band of Vikings survive such an attack and reach the shore, the Doctor show them that they can work together to overcome the problem. But will that unity be enough?
Of all the incarnations of the Doctor I have encountered, number 11 is one of my least favorites, so I was a bit nervous going into this book, knowing 11 was the Doctor in the story. I was pleasantly surprised, and once again reminded that no matter what his appearance is, the Doctor is the Doctor. I really enjoyed the setting of the story; it involved two groups of fearsome warriors from different cultures, both of which are of personal interest. I loved the way Norse mythology was woven into the story, and I like that at the end, an actual earthly phenomenon is tied in as well.
The writing is crisp, and true to the feel of the Doctor. I do wish that there had been a companion written into the story, but I can understand why no one was, so that the story can be more versatile in terms of the Doctor's timeline. Any die hard fan of the show is going to love this book, even if, like me, they do not care for 11. And really, this book is a good read for any sci-fan or anyone looking to dabble with Doctor Who literature. It is aimed at young adult readers, but in reality is engaging enough for adult readers as well.
I received a review copy courtesy of TLC Book Tours in exchange for my honest review. See the rest of the tour here.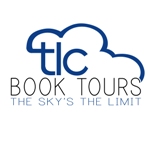 If you liked this review, please rate it (and others!) as helpful on my Amazon profile.
My Amazon Profile