Life has certainly changed in the years since Peg, Constance, and Sean graduated from high school. Sean completed seminary, and is now a priest. Peg is a journalist who still secretly pines for Sean. Constance is a wife and mother who is striking out on a journalistic career of her own. This trio finds themselves mired in the politics of Vietnam era Washington D.C. where prejudices run high, politics is a man's game, and everyone has a dirty little secret or two.
This book is the sequel to a previous book I reviewed entitled Virgins. I enjoyed both books immensely. I particularly liked the historical setting of this book. This country was in the midst of so much change, with the war, civil rights, the women's movement, and the sexual revolution. The three main characters struggle with their identities as Catholics amidst this setting, and I think a lot of people who lived through this tumult can relate to the book.
I will say, the book is not for the faint of heart, and some conservative readers, especially conservative Catholics, may take a great deal of offense to some of the storylines. But I think the storylines are realistic, and paint an honest picture of the struggles people have. I was not bothered but the semi scandalous nature of the storyline. The only thing I disliked was the subplot about a posh Jewish widow cavorting with a politician. I guess I get what the intention was there, but I never found myself caring about her the way I did Peg, Constance, and Sean.
I received a review copy courtesy of TLC Book Tours in exchange for my honest review. See the rest of the tour here.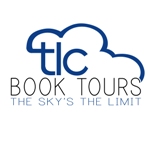 If you liked this review, please rate it (and others!) as helpful on my Amazon profile.
My Amazon Profile