Six strangers wake up on an island, not knowing how they got there, nor how they will get off the island. It does not take them much time to realize they are all junkies, fiending for their next fix. They find a box containing a small amount of food and a letter explaining that there is more food and drugs on the next island. But as the group attempts to make it to the next island, they find the water is teeming with peril.
You know within the first few pages that this is not going to be your average thriller. This book means business. Sex, drugs, betrayal, violence, there is absolutely nothing dull in this story. The plot rockets from the very beginning. While the premise of the story is a little appalling, that is the very thing that keeps you glued to it. The situation is so horrific, but like a traffic accident you just cannot look away.
What surprised me most was the amount of character development for the six primary characters. Despite the fact that the book is relatively short, and mostly focuses on plot, the character development was super, and woven into the story seamlessly. In very little time, you found yourself actually seeing the characters as people (even if they are unsavory) and wanting to know what happens to them. That amount of character development is so rare in action based stories, so I found it really well done.
All in all, this book is an intense read, not for the faint of heart. It is violent and graphic, but in a way that completely serves the story. Still, if you have a weak stomach, be forewarned. This book is probably most appropriate for adult readers, and perhaps not something you want to read at the beach. Personally, I really loved the style and the story; well done.
I received a review copy courtesy of TLC Book Tours in exchange for my honest review. See the rest of the tour here.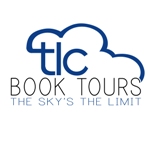 If you liked this review, please rate it (and others!) as helpful on my Amazon profile.
My Amazon Profile