Dystopian life in the Demi-Monde continues, and it continues to degenerate. Norma Williams is stuck in the Demi-Monde as Aaliz Heydrich replaces her in the real world. Ella Thomas has slowly become the Messiah, and as her power grows, her baser nature takes over, turning her into a completely different being. Norma helps lead a resistance movement against Ella. And it slowly becomes apparent that the Demi-Monde is something much more than just computer simulation.
The action of the first book is ratcheted up a few notches in the second book of the Demi-Monde saga. So if book one was explosive, this book is Michael Bay-splosive. Seriously, the word intense does not even begin to cover it. The Demi-Monde continues to devolve into the very worst aspects of humanity. I found every minute fascinating.
While I have always been interested in history, I have never actually been a scholar of the subject, so a good many of the real historical characters and concepts are slightly lost on me, which is a real shame; as much admiration as I have for these books, I bet I would have much more if I knew all the references. However, the writing is incredibly clever and engaging. I love the many plays on words and the reimagining of many historical figures.
The book is full of action, history, and psychological thrills, so it will appeal to fans of many genres. Throw in some dystopia and paranormal aspects, and you have appealed to a wide variety of readers. Personally, I cannot wait to see where this series goes next.
I received a review copy courtesy of TLC Book Tours in exchange for my honest review. See the rest of the tour here.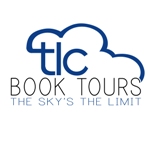 If you liked this review, please rate it (and others!) as helpful on my Amazon profile.
My Amazon Profile