Violet stumbles upon a massacre in Trafalgar Square, and is immediately caught up in a world she of which she was previously unaware. Vampires are real, and the government is aware of their presence. When the vampires realize Violet has witnessed their violence, they kidnap her, only to find out she is the daughter of an important political figure. Using Violet as pawn, the vampires try to protect their realm, all the while advancing the fulfillment of an ancient prophecy.
In the post-Twilight hysteria, we saw a boon of vampire books. Some were really great, some were really awful, but most fell somewhere in between, and that is where I personally would place this book. Among fans of young adult literature, this book is burning up the charts; readers seem to love it. I am glad the author is being so successful, as I hope it will encourage more young authors to take risks with their work. However, I have found myself unable to connect with the book with such fervor.
I found the story for the majority of the book to be pretty standard fare, and slightly predictable. It is only the last third of the book, which delves further into the different realms, the prophecy, and the nine heroines, that seemed truly unique to me. This makes me hopeful for the rest of the series.
I did enjoy Violet's character, but I was disappointed that the entire story depends on her submitting to the violent masculine vampire world. I am also disappointed that the book seems so sexually violent, with frequent sexual threats and attempted assaults. Yes, vampires are highly sexual beings, but their sexual and sensual nature does not necessarily need to be depicted in such violent ways, particularly in books aimed at teenagers. I am not sure I would encourage a teenage girl to read books that contain violent sexual assault. I think the fact that Kaspar is highly sexual, in and of itself, is fine, but it is when he wields his sexuality as a weapon that I am troubled.
I certainly do not think this is a terrible book. It simply was not to my taste. Thousands of readers love it. I suppose you will need to read it for yourself to decide if you are among those thousands.
I received a review copy courtesy of TLC Book Tours in exchange for my honest review. See the rest of the tour here.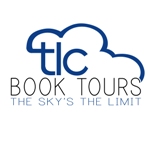 If you liked this review, please rate it (and others!) as helpful on my Amazon profile.
My Amazon Profile