By the time Bonaventure Arrow was born, his father was dead, his mother was heartbroken, and his world was full of unspoken secrets. And unspoken becomes a theme for Bonaventure. You see, he never speaks. He is blessed with a gift of tremendous hearing, hearing the whispers of the colors, the births of stars, and most importantly, the voice of his father's spirit. It is the sounds of the world that guide Bonaventure to the people, places, and things that will help his family heal.
When a book is set the bayous of Louisiana, you anticipate that there will be some mystical qualities. Between the devout Catholicism, voodoo, and hoodoo, the setting has a lot of other worldly qualities to it, and a veil of mystery surrounds the entire story. It allows the setting to become like another character in the book. And speaking of the characters, it is rare to find a book where a main character never physically speaks a word yet speaks volumes to the soul. I found myself forgetting that Bonaventure was a child, because he possessed an old soul. I really loved so many of the characters, even the ones that were despicable.
Beyond the amazing characters, and the mystical setting, the thing that made this book, for me, was the absolutely gorgeous writing. Seriously, I rarely use words like this to describe a book, but.... this book is simply delicious. I was amazed at the way the author was able to describe the sounds that Bonaventure hears. I would never thought of sounds in a visual way, yet that is exactly what happens as you read this book- you begin to visualize sounds. This book is a sensory bender, and it pulled me further and further in. I cannot wait to see what is in store for this amazing and brilliant author.
I received a review copy courtesy of TLC Book Tours in exchange for my honest review. See the rest of the tour here.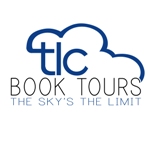 If you liked this review, please rate it (and others!) as helpful on my Amazon profile.
My Amazon Profile