Every now and then, an author comes along whose impact is tremendous, whose mark on the face of modern literature is indelible. Such is the case with Ray Bradbury. The name alone conjures up iconic images of post Apocalyptic book burnings and rocket ships. Bradbury's genius touched many, including some writers who are brilliant in their own rights. This book is a collection of short stories inspired by and celebrating the works of a truly incredible man.
Having not really spent much time with Bradbury's works (a pitiful situation I hope to change soon), I was a bit nervous to read this book. Would it be all Martians and robots? Would I fully appreciate the impact of the stories? In short would I "get it"? Imagine my surprise when I not only "got it" but felt the desire to immediately read everything Bradbury had ever written. This book is brilliant, and I desperately want to learn more about the man who inspired such brilliance.
As with any short story collection, some stories were more my style than others. In a book full of stories by well know writers, the two that stuck out to me were the book's opener, "The Man Who Forgot Ray Bradbury" by the incredible Neil Gaiman, and the beautifully melancholic "Children of the Bedtime Machine" by Robert McCammon. Something about these two stories, in particular, struck at the very heart of my humanity, at the depths to which I love literature.
There was not a single bad story in this book. Bradbury recently passed away, but he knew this collection was being done, and even wrote a short introduction for it. I cannot imagine the pride with which he is now looking down, seeing the lasting impact he will forever have on American Literature. I am so thankful to have said yes to this book, and to have a newly sparked appreciation for a truly gifted writer.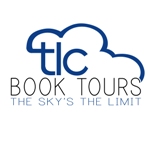 If you liked this review, please rate it (and others!) as helpful on my Amazon profile.
My Amazon Profile