Matt has known Elle, literally, since she was born. Having grown up next door to each other, Matt and Elle have always been a part of each other's lives; now they are married. The only issue is that they have been unable to successfully start a family. When Elle suffers a tragic accident that leaves her brain dead, Matt is prepared to follow her wishes and cease life support. When it is discovered that Elle is pregnant, Matt must struggle with which desire Elle holds more dear- the desire to die with dignity, or the desire to give life to a child no matter what the cost.
Very rarely do books make me cry, but this book left me a soggy, blubbering mess, and I loved every moment of it. The word intense does not even begin to describe this book. The story is complex on so many levels. First and foremost, the choices Matt must make are heartbreaking. The choices of those around him are equally difficult and often enraging. And the back story is no walk in the park either. Matt and Elle have been through so many difficulties, both separately and together, prior to the current crises, you wonder how much more they can take. The story is full of legal and medical technicalities which are so important to the story, without being overly distracting. The narrative moves around on the timeline of events, but when there is a shift in time, it always makes sense, and it is always relevant to the current action of the story.
I love that we meet Elle's character through the lens of Matt's memory, the emotional responses of her family, and her own diaries. It feels incredibly intimate, and is some of the most earnest character development I have ever read. Matt's character is developed through his actions; the character shows us who he is, rather than just telling us. I personally enjoyed that. There were a lot of extraneous characters, most of which I cared very little about, or simply felt angry at, but Matt and Elle were always at the center of the story.
These are intense issues covered in the book. Terminal illness, teen pregnancy, right to life, right to death, alcoholism. Yet there is something, ultimately, uplifting about the book. Do not get me wrong, you will need tissues, but you will feel glad that you read the book when it is all said and done. For people who have suffered fertility issues, miscarriages, stillbirths and other forms of infant loss, or loss of a loved one due to traumatic brain injury, this book will most likely serve as trigger, so be aware of that. Even though the book left me emotionally exhausted, I feel thankful to have read it, and the story simply will not leave my mind; a brilliant showing for a debut novel.
I received a review copy courtesy of TLC Book Tours in exchange for my honest review. See the rest of the tour here.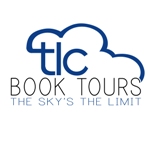 If you liked this review, please rate it (and others!) as helpful on my Amazon profile.
My Amazon Profile