The Demi-Monde is a sophisticated computer program created by the US Military for training purposes. In this virtual world, major historical figures, many of them evil, reside in a truncated version of the world, in the worst possible combinations of social, political, and economic conditions. However, it has been discovered that if a real world person enters the Demi-Monde and dies there, they die in real life as well. This has recently become a problem, as the daughter of the President of the United States has been lured into the Demi-Monde. Will the she get saved in time?
This book is, in a word, explosive. I was intimidated, at first, that this book would be to difficult for me to follow. I sometimes struggle with technological dramas and action packed stories, because I cannot follow the line of the action. Not so in this story. The author has done such a superb job in creating this alternate, virtual reality of the Demi-Monde, including maps laying out the different territories. The story mostly consists within this virtual world, and it has been brilliantly, and vividly created. I had absolutely no difficulty imagining it in my mind.
Similarly, the characters in the book, particularly the personalities residing in the Demi-Monde, are frighteningly realistic. The figures based on real historical figures were most striking to me, particularly the psychopathic "singularities". There is a tremendous amount of word play involved in the naming of the territories, ethnic groups, religions, and philosophies that make up the Demi-Monde, and it is all wonderfully clever.
The book is a dense read, full of nonstop action and many plot twists and turns. There were times it was so intense, I had to walk away for a few moments, yet I found myself pulled back. While not totally dystopian in nature, it will certainly appeal to fans of that genre, as well as those who enjoy technological thrillers.
I received a review copy of the book courtesy of TLC Book Tours. See the entire tour off books from this series here.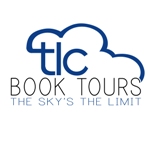 If you liked this review, please rate it (and others!) as helpful on my Amazon profile.
My Amazon Profile