A chance encounter in her home town put Susannah face to face with Rob, her high school sweetheart. Forced to reflect on her failed marriage and her failing long term relationship, Susannah reminisces about her youth. When her best friend is diagnosed with cancer, Susannah has about all she can take, and ends up finding comfort in the familiar arms of her first love. But both their lives are complicated, so, where does that leave their new found love?
I really liked this story. The author plays with the time lines, bouncing from past to present in a way that really tells Susannah's story. And I love Susannah's character a lot. She does not allow her self to play the victim, yet at the same time she does allow her self to feel a wide range of emotions. I like the twists and turns of the plot, and greatly appreciate the fact that not every lose end is tied up. It makes the story so much more realistic, because let's face it, that is how life is.
I also really liked the sub-story that deals with Susannah's friendship with her best friend. Again, not a nice tidy situation. I think this book is really relatable to a lot of female readers. While not what I would call earth shattering, I think this book is a nice solid read, great beach reading, and it makes me curious to read more by Noble.
I received a touring review copy courtesy of Crazy Book Tours.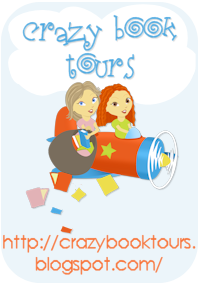 If you liked this review, please rate it (and others!) as helpful on my Amazon profile.
My Amazon Profile