After spending her childhood and young adulthood living in Colombia with her mother and siblings, Adriana moved to the United States. While she may have been thousands of miles away from her mother, she still kept her close to her heart; when her mother died, it was a devastating blow. Adriana recounts snippets of her life with her mother, and the experience of dealing with her loss.
If I had to choose just one word to describe this memoir, I would say it is pristine. The language and storytelling is wholly unspoiled, like a fine crystal goblet. Clear, sparkling, beautiful, but if submitted to pressure it will smash and cut you to your core. The writing in the book is so lyrical and beautiful, I felt it to my very depths.
I loved the innocence in the author's voice; there is absolutely no guile to her writing. She recounts stories from her youth that, if told by someone else would scream of naivety, but from her simply convey purity. There is so much strength in this story, such feeling. I challenge you to read it without being touched.
I received a review copy courtesy of TLC Book Tours in exchange for my honest review. See the rest of the tour here.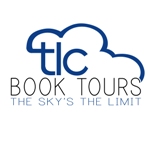 If you liked this review, please rate it (and others!) as helpful on my Amazon profile.
My Amazon Profile